"Tieferer medizinscher Hintergrund"
Kane Wettkampf: Leichtatletin Krause EM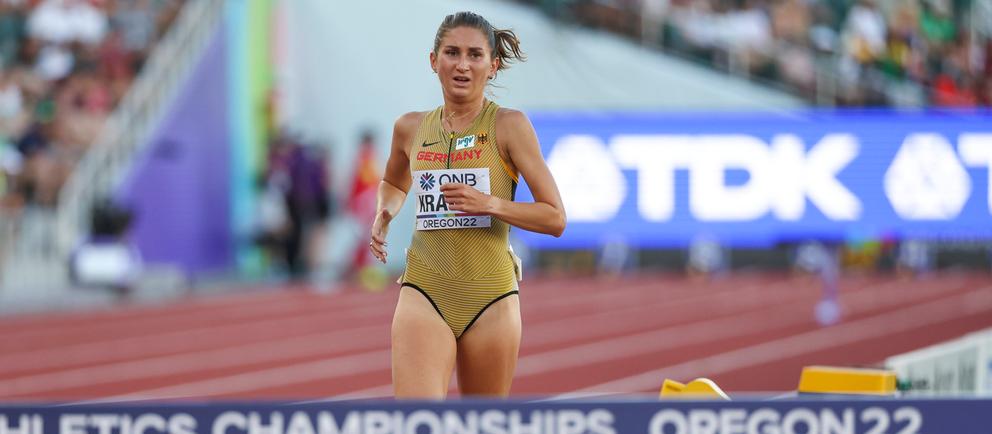 Leichtathletin Gesa Krause wird die Heim-EM in München vepassen. Der genaue Grund ist nicht bekannt, die Hindernisläuferin aus Mittelhessen spricht von einem "tieferen medizinische Hintergrund".
Der Deutsche Leichtathletik-Verband (DLV) has nominated 112 Athletinnen und Athleten um Weitsprung-Königin Malaika Mihambo for die Heim-EM in München. Das Aufgebot gab der DLV am Freitag – Zehn Tage vor Beginn der Wettkämpfe im Olympiastadion (15. 21. August) – bekannt. Nicht dabei ist überraschend Hindernis-Europameisterin Gesa Felicitas Krause from Ehringshausen (Lahn-Dill), die wegen einer Erkrankung ihren Titel nicht verteidigen kann.
Krause: "Genesun steht an erster Stelle"
"Mein aktueller Gesundheitszustand hat einen tieferen medizinische Hintergrund, der nicht auf die Schnelle zu lösen ist. Körper kann deritz keinen Wettkampfsport betreiben ü daher steht meine Genesung ü erster Kraseb Stelle", and Instagram wrote.
Schon für die im Rahmen der "Finals" ausgetragenen nationalen Meisterschaften Ende June in Berlin hatte die Mittelhessin absagen müssen. Bei den Weltmeisterschaften Mitte Juli is situated within the USA.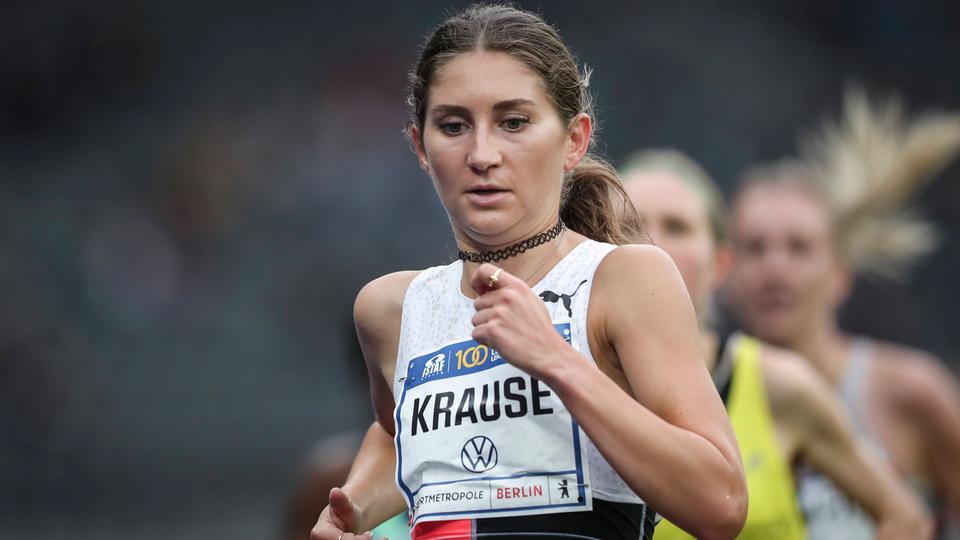 Aus hessischer Sicht gehören Sprinterin Rebekka Haase (Sprintteam Wetzlar), Langdistanz-Läuferin Katharina Steinruck and Siebenkämpferin Carolin Schäfer (subsequent to LG Eintracht Frankfurt) and fashionable German Starterinnen. Sprinters Kevin Krantz (Sprintteam Wetzlar), Mark Reuter (800m), Sam Parsons (5,000m) and Joshua Abuaku (400m Hürden, as LG Eintracht Frankfurt) and Meldeliste.
Die hessischen EM-Starterinnen und -Starter in der Übersicht:
Frauen
100 meters: Rebecca Haase (Sprintteam Wetzlar)
4×100 meters: Alexandra Burghardt (Wacker Burghausen), Rebecca Haas (Wetzlar Sprint Team)Gina Lukenkemper (SCC Berlin), Tatiana Pinto (LC Paderborn)
10,000 meters: Katharina Steinruck (Eintracht Frankfurt)
Marathon: Katarina Steinruck (Eintracht Frankfurt)
Marathon Mannschaft: Miriam Duttke (Regensburg), Christina Handel (LG Vogtland), Domenica Mayer (Regensburg), Deborah Scheneborn (Berlin SC), Rabea Scheneborn (Berlin SC), Katarina Steinruck (Eintracht Frankfurt)
400m hurdles: Eileen Demes (TV 1861 Neu-Isenburg)
Weightlifting: Marise Luzolo (Königsteiner LV)
Kugelstossen: Sarah Gambetta (Lauterbach)
Hammerwurf: Samantha Borutta (Eintracht Frankfurt)
Spierwurf: Jana Marie Louka (Eintracht Frankfurt)
Siebenkamp: Caroline Schaefer (Eintracht Frankfurt)
Manner
4×100 meters: Denise Almas (WfL Wolfsburg), Owen Ansa (Hamburger SV), Lucas Ansa-Pepra (Hamburger SV), Joshua Hartmann (ASV Köln), Kevin Krantz (Sprintteam Wetzlar)Milo Skupin-Alfa (LG Offenburg), Julian Wagner (LC PrimeTeam Thüringen)
800m: Mark Reuter (Eintracht Frankfurt)
5000m: Sam Parsons (Eintracht Frankfurt)
400m Hurdles: Joshua Abuaku (Eintracht Frankfurt)